Swimming Pool
Contact: 617.740.2234 | Dirk.Bovell@dothousehealth.org | dh.stingrays@dothousehealth.org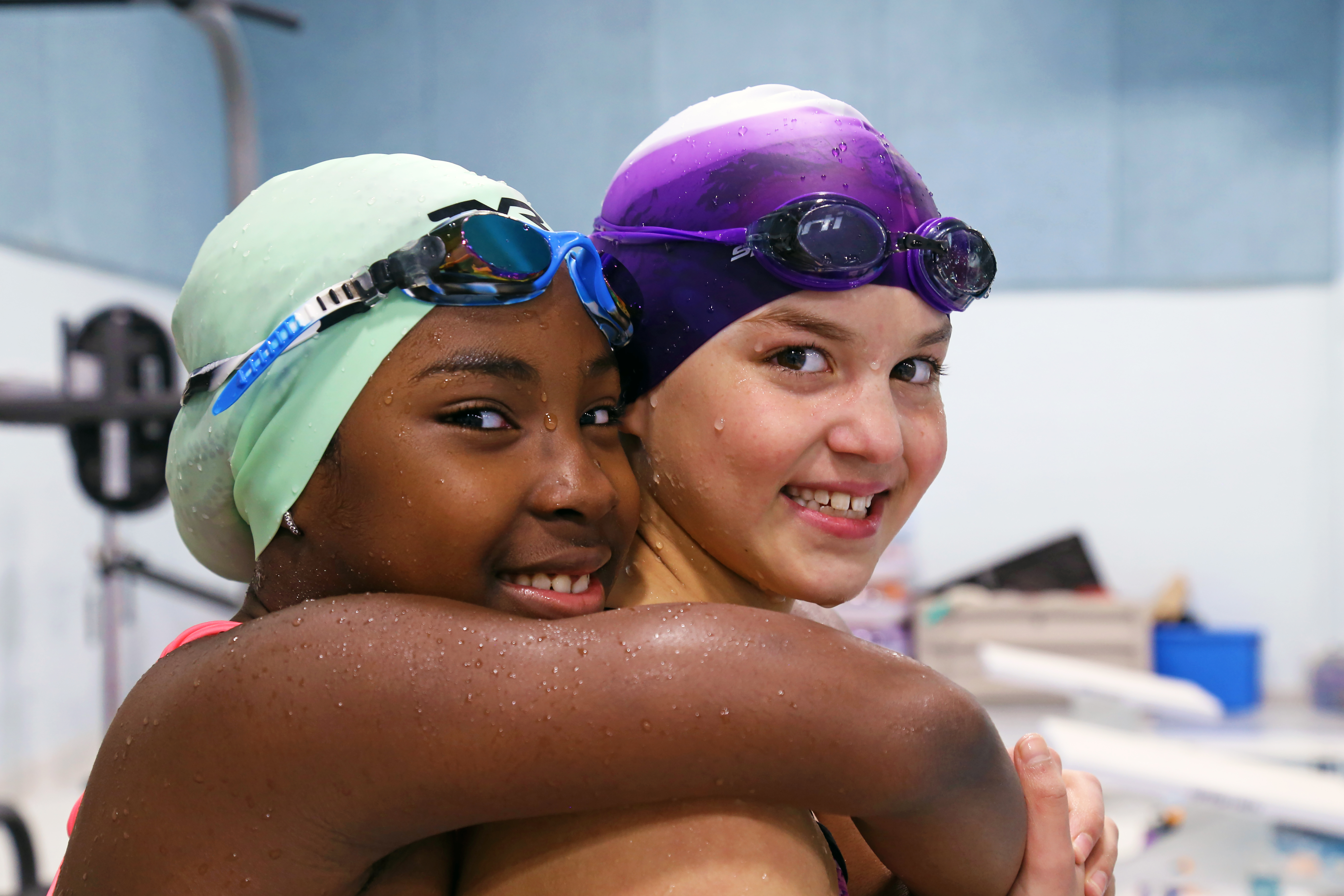 Attention Members: We are open Monday and Wednesday 9:00 am to 8:30 pm and Tuesday and Thursday from 11am-8:30pm Friday from 9:00 am to 4:30 pm and Saturday from 8:00 am to 3:00 pm. We are closed on Sundays. Please call the Pool Office at 617-740-2234 or check the website for updates.
The Dot House Health Pool; also called "The Dorchester Fountain of Youth" is located in the back of the Dot House and open year-round. Our heated pool is 25 yards in length with six lanes and boasts an average temperature of 82 degrees for your year round comfort! We have diverse aquatic staff who is dedicated to water safety!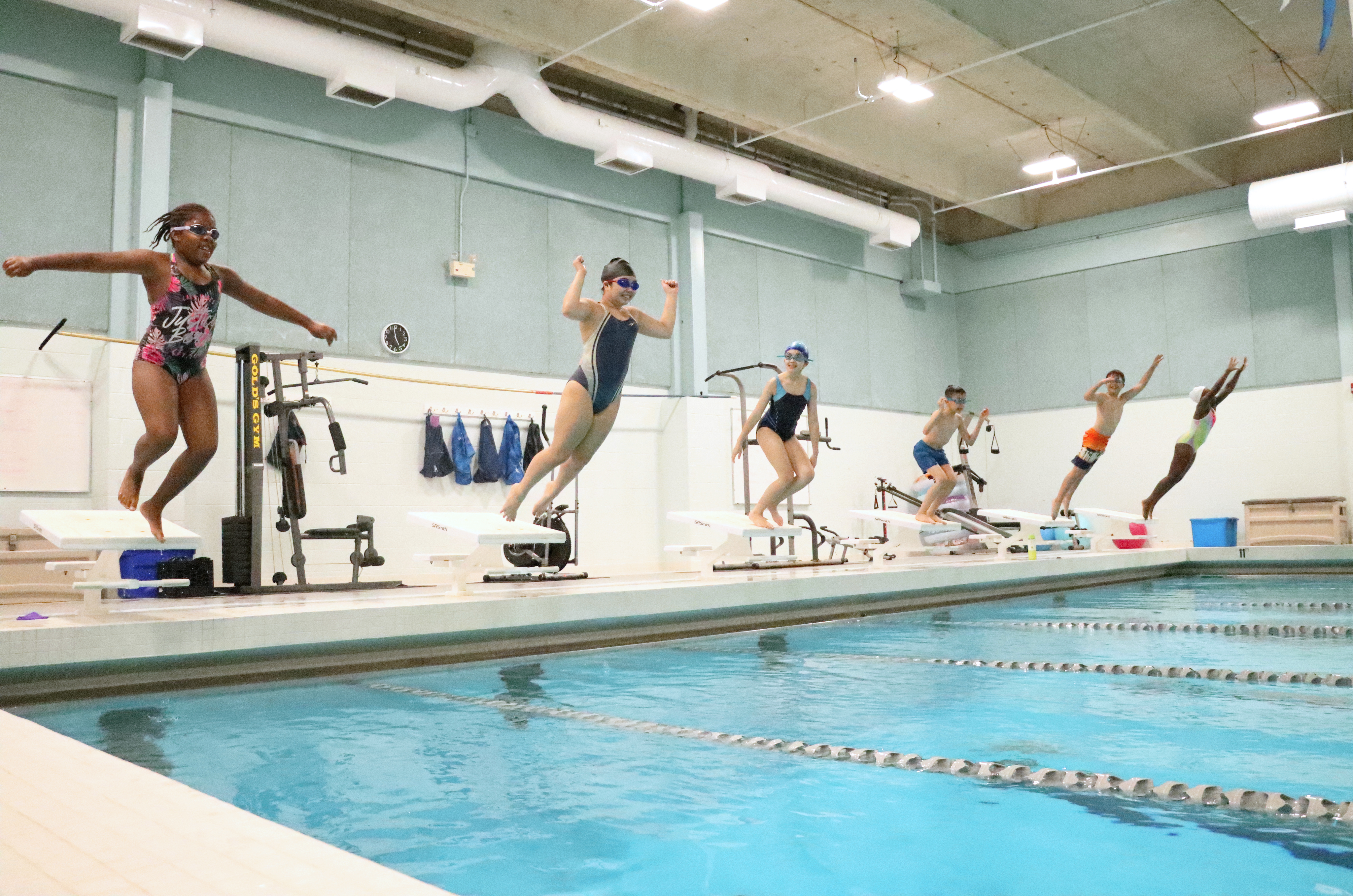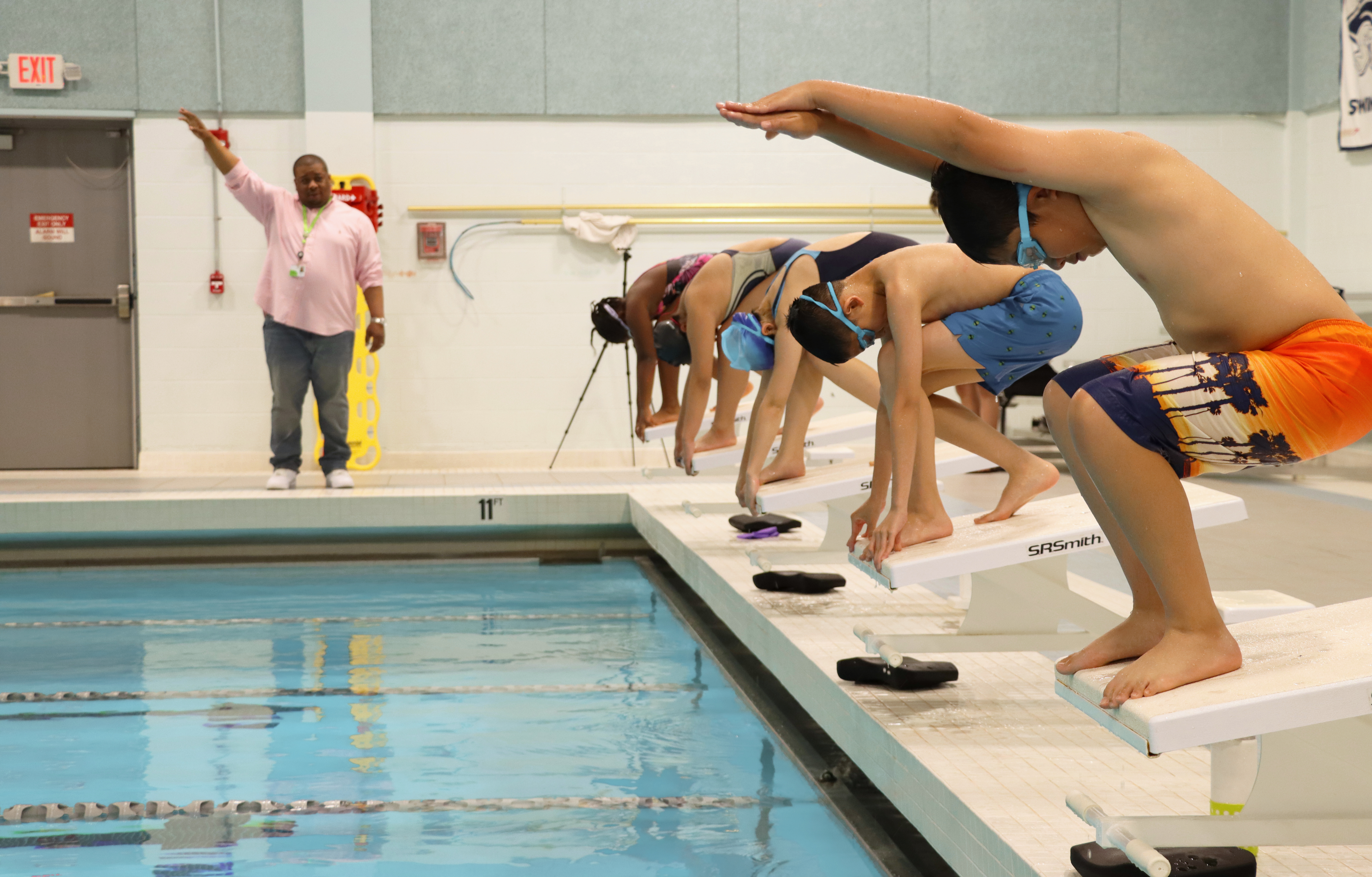 We offer a wide variety of recreational and fitness programming including American Red Cross certified learn to swim program for children and adults, Water Babies (from 8 months old to 3 years of age), Water Fitness for adults and seniors and our wonderful swim team the DHS Stingrays of 50+ children (ages 5-17) of the community with Certified USA Swimming Head Coach Dirk. For our lap swimmers; we have very accommodating time slots for your aquatic workout preference! Our Aquatic facility also offers adult, youth, senior and family membership packages at competitive rates; some programs have a nominal fee. The pool is available for rent by community groups, organizations and schools. Sign yourself up. We cover all the bases for all ages. Just fill out the application for Adults, Youth, or the Swim Programs. For those who are really advanced scroll down to learn about our champion-level swim team: the Stingrays!!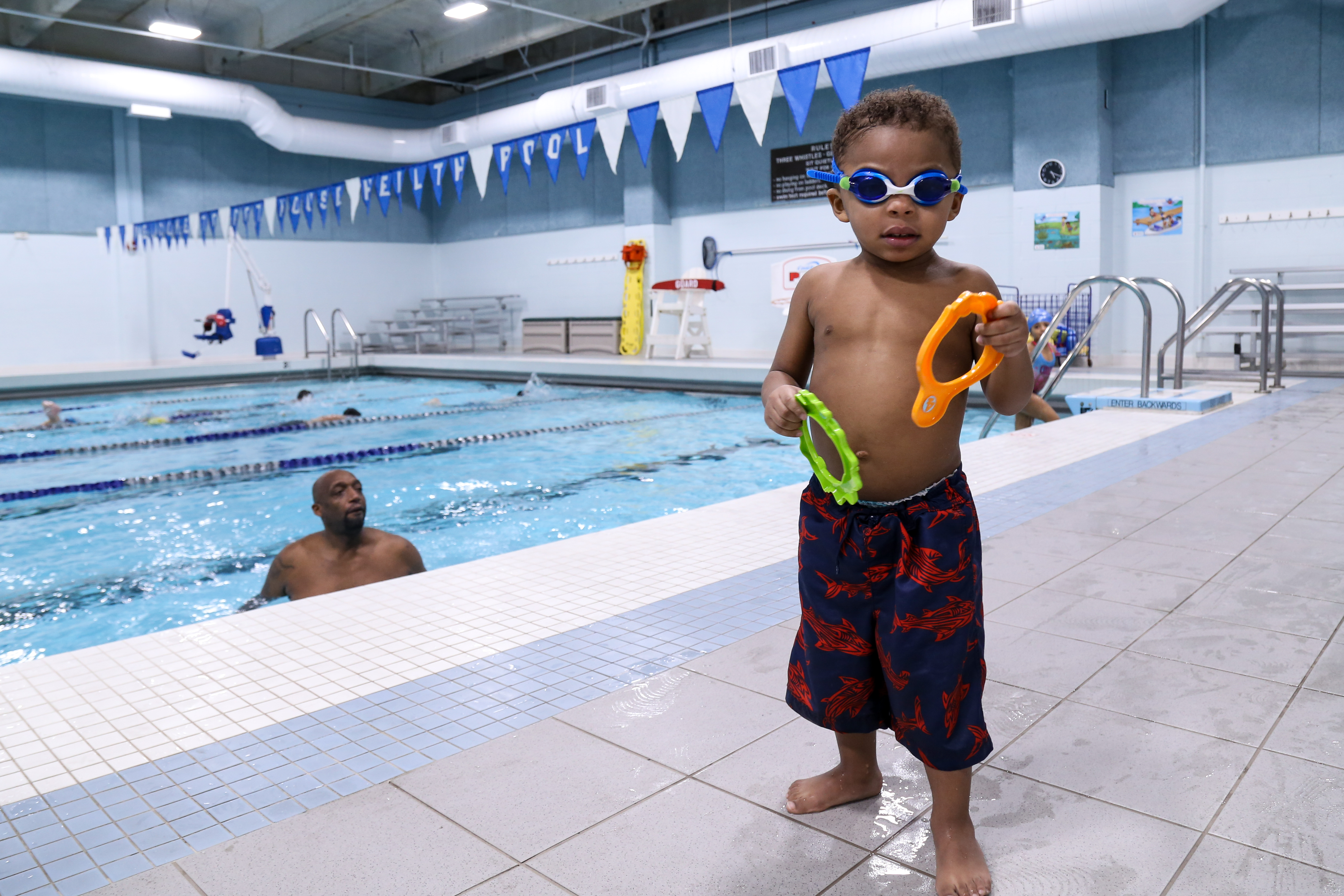 Stingrays Swim Team
The Dorchester House Stingrays are a USA-registered swim team in the New England Swimming LSC. The team is led by Head Coach Dirk Bovell. The team is comprised of Massachusetts residents ages 5-up. We are a year-round swim Team that participates in swim meets both local and nationally. Our mission is to be an essential team that enhances competitive swimming within the community.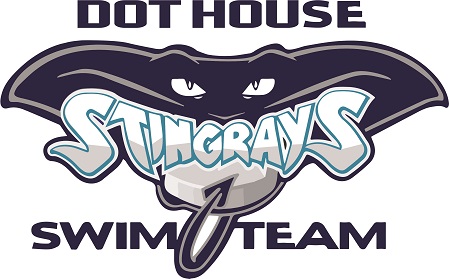 Team Training
Dates & Time: Monday-Friday @ 5-7pm | Saturday @ 12-1:30pm
Pool location: DotHouse Health Pool | 1353 Dorchester Avenue, Dorchester, MA 02122
DotHouse Stingrays has merchandise! Visit our online store for a variety of items and swim equipment
Go Stingrays!