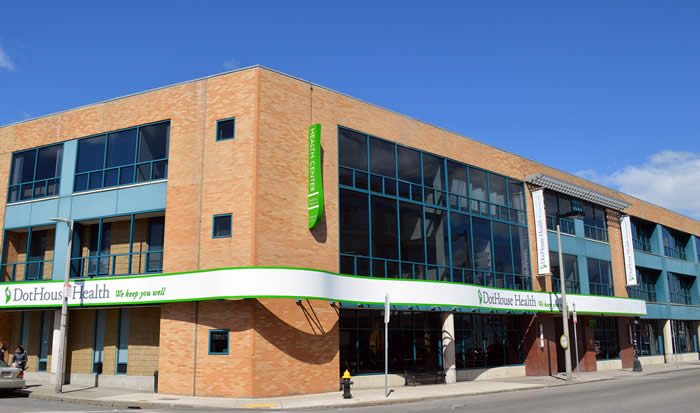 About Us
DotHouse Health is a Joint Commission-accredited health center recognized for achieving national standards for quality and safety in healthcare delivery and has achieved the highest rank (Level 3) from the National Committee for Quality Assurance.
DotHouse Health provides comprehensive primary care services with Adult, Family, Pediatrics and Women's Health departments that meet the diverse needs of every member of a family. The health center's on-site Dental Care, Eye Care and Behavioral Health departments ensure that patients have convenient access to a full range of care. The health center is affiliated with Boston Medical Center and DotHouse Health physicians can refer you to any of Boston's hospitals including Brigham and Women's Hospital, Children's Hospital and Massachusetts General Hospital.  
The over 300 staff members provide care in multiple languages and work hard every day to treat patients with the very best service. For over 126 years, DotHouse Health has established itself as an exceptional community resource and a reputation as a leader in the delivery of community healthcare.
Published Documents
2017 DotHouse Health Annual Report
2016 DotHouse Health Annual Report
2015 Dothouse Health Annual Report
2015 Community Needs Assesment