Your generosity ensures that we can continue our mission of improving the health and social well-being of the residents of our community for many years to come!
DotHouse Health proudly presents our upcoming virtual fundraiser DotFest: A Community Carnival on Thursday evening, May 20th, 2021.


DotFest is a celebration of our diverse community of sponsors, staff, board members, neighbors, and individual donors. DotFest remains as a vital annual fundraising event for DotHouse as the need in our community is now more critical than ever before.


This year's fundraiser will be held in recognition to our incredibly dedicated staff members who have worked tirelessly in keeping our patients and community safe in the face of a pandemic. For more information, please visit, DotFest.Org.
Online Donations:

Please click on the button below to make a secure donation via Paypal.

Once your donation is processed, one of our staff members will provide you with the tax deduction letter related to your donation. Please ask your employer if they have a matching gift program. For assistance with this or more information on matching gifts, please contact 617-740-2464.


---
Coronavirus Relief: What's Happening & How to Help

DotHouse Health's commitment to the community is strong in the fight against COVID-19. DotHouse Health has responded quickly to support our community. Through our day-to-day work, we know that our patients and neighbors are experiencing significant hardships during the pandemic due to unemployment and have decreased access to food and other basic essential needs.

Our patients and community rely on us to be there for them. You can help DotHouse and our Dorchester neighborhoods receive much needed assistance during this COVID-19 pandemic.
Here is How Your Donation Will Help:
$10 buys a package of diapers
$15 buys a bag of non-perishable food items
$25 buys household medical supplies like masks, hand sanitizer and a thermometer
$50 buys a grocery gift card for those who need to self-isolate or for people who are waiting for unemployment and or SNAP food benefits to begin
$100 buys a patient care kit that includes all of the above items

Online Donations:

For donating online, please click on the button below. You will be
re-directed to our donations site, hosted by Paypal, where you can make secure online donations with a credit card.

---
Lorraine Dudley Stanfield MD Memorial Fund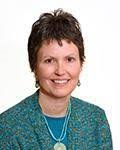 Dr. Lorraine Stanfield was a treasured member of the DotHouse Health staff and community for 26 years. A kind, compassionate provider to her patients, a supportive colleague and a wonderful mentor, Dr. Stanfield personified the ethos of community-based care. The family asks that donations in Dr. Stanfield's memory be made to DotHouse Health to support primary care and education, services she devoted her career towards.
Check Donations
Please complete this form and mail it in with your donation to:
Office of the CEO
DotHouse Health
1353 Dorchester Avenue, Dorchester, MA 02122
Please make all checks payable to DotHouse Health.